Browse Exhibits (1 total)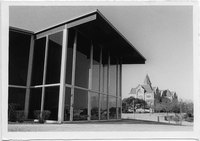 This exhibit highlights the first five years of the Mary Moody Northen Theater through photographs and playbills.
A brief history of the theater is followed by a profile of director Edward Mangum, and his role in the design and contruction of the theater.
The playbills for the productions from 1972 through 1977 are followed by a selection of playbills and photographs from productions starring prominent film and television actors.